Digital Lighting Systems, Inc

Protocol PS Series Control Stations and PD Series dimmers / switchers are interconnected using a simple 4-wire low-voltage network cable. The network cable carries information (data) to and from system components. It also provides power to the wall stations. The dimmers/switchers have their own integral transformers and use only two wires from the cable. DLS recommends using two twisted-pair #18 stranded cable. Also we recommend using shielded cable which allows for using the shield drain wire as a grounding wire in situations where grounded masonry boxes are not used. General Cable #C3362 or equivalent may be used. Click here for a wiring guide.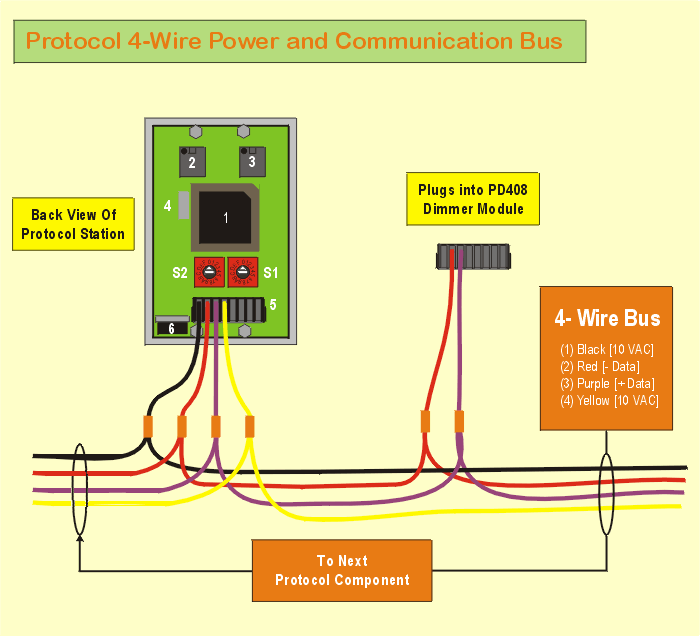 In larger systems, two or more cable runs may be necessary. In this instance, the cables runs are connected in parallel at a single location. Digital Lighting makes a special power and distribution box (DB44) which provides a convenient way to splice cables together and supply power to the stations. The Protocol system supports daisy-chain topology, star topology and combinations of both.
All other system components such as the PT Series patch panels, RAU-96 and other accessories connect to the same 4-wire bus. Expanding the system is as easy as hooking new components to the network cable at any convenient point.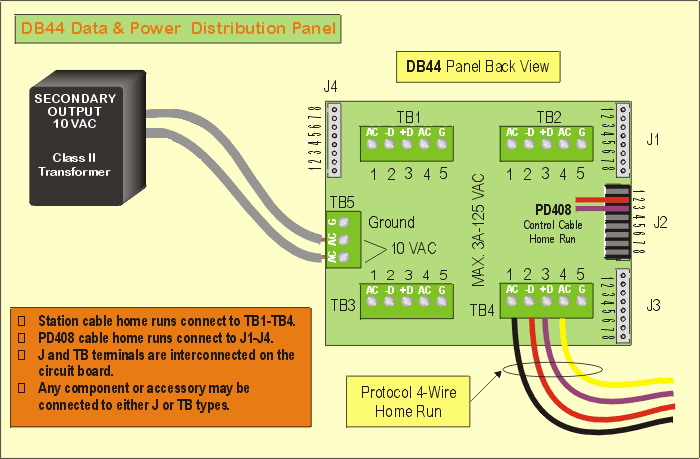 dimmers, dimming, lighting controls, integrated systems, control systems, home automation, system integration, AV systems, restaurant systems, residential controls, HVAC controls, Future homes.
For More Info Call Digital Lighting Systems At: (305) 264-8391, or
[Send Us a Message] [Request Technical Manuals] [Rep / Dealer Inquiry] [E-mail Us]
DLS HOMEPAGE